"A Holiday Rental Company in Italy saves lots of time & operational costs by outsourcing the complete back office support to us."
The Client
Our client is into holiday rental business in Italy, Europe having more than 100 properties available for holiday rental.
The Challenge
The holiday rental business has stiff competition and cost driven. Any company has to give best of the offers to attract customers from the competition. It is possible only by reducing the over heads and the cost benefit should be given to the customer. Initially the client has approached us to recruit a team of professionals and they were planning to start their BPO operations in India.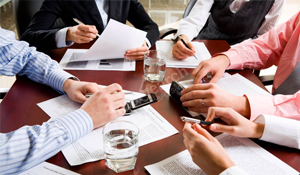 The Solution
We have proposed our Back office processing model. The client initially had reservations in outsourcing their operation. We had convinced them that we can give quality and satisfying Business process outsourcing service to their customers through Email / Chat support.
We have developed a dedicated team to deliver Back office outsourcing service our client's operation. The BPO operation is flexible and the client monitors the work directly through various reports and through daily interaction. Every individual in the team has been given KRAs (Key Result Areas) for providing customer service to the customers and their performance is monitored directly.
We have started providing the complete back office support which includes the following.
Customer Support
Marketing
Internet Marketing
Coordination with property owners, travel agents and vendors.
Reservations & online payment collection.
Web Designing
Link Exchange
Internet Marketing
SEO
We constantly analyze the ways to improve the Outsourcing operation using Kaizen techniques, learning organization methods etc.
The Success
Undoubtedly the Customer Support operation is a grand success and the indication is the project longevity. Some of the highlights of the success are,
Successful BPO (Back office) operation for the past 2.6 years.
55% demonstrated process cost savings.
Through dedicated and trained team customers can be serviced faster and increased the process turn over time.
The reduction in over heads created avenues to give the cost advantage to customers and thus the business volume increased.
Organized customer support has gained good reputation which created lot of reference and repeated customers.
The client has time to concentrate on new marketing campaigns as the operation is outsourced.
Business enquiries and back office outsourcing process are handled professionally.
Robotic Process Automation Case Study – Back Office Administration. Robotic Process Automation Case Study and RPA Use Cases. How your company can efficiently and accurately optimise back-office resources for significant cost savings with the help of Robotic Process Automation (RPA).
RPA Use Cases – Back Office Administration
Robotic Process Automation helps in optimise back-office resources for significant cost savings.
Back Office Administration Overview
Every organization has routine tasks that demand accuracy and speed but
don't really require organizationing to accomplish. In fact, such repetitive
processes – clerical, time-consuming and error-prone – can be a cause of
frustration for employees, as well as a waste of precious resources.
You Should Read This: Introduction to Robotic Process Automation
RPA technology is designed to reduce or eliminate the need for people to perform back-office processes, such as those found in finance, accounting, supply chain management, customer services and human resources.
Using RPA, you can automate administration and reporting tasks with Virtual Workers as your back office admin team. These robots handle end-to-end processes, essentially performing any task that a human user would otherwise do manually. A robot can carry out any type of task which is assigned to it, performing it quickly and accurately – every time.
Related Article For You: Know The Reality of Robotic Process Automation
Automation is particularly useful for Finance and Accounting departments where they can automate accounts payable accounts receivable, order management, invoicing, collections and reporting processes to work more efficiently.
Also Read This Case Study: RPA Case Study – Customer Service & Support
RPA also works well for Human Resources, to automatically handle activities such as payroll and absence management, starter and leaver processes and employee data management.
Also Read This Case Study: RPA Case Study – Digital Online Initiatives
By eliminating repetitive and manually interactive processes, RPA drives efficiency, enhances productivity, consistency and accuracy. This enables companies to improve response time to new markets and adhere to global regulatory requirements.
Robotic Process Automation Case Study
Sector: Financial Services
Challenge – With over 300 staff using a legacy mainframe application to manage the savings and investments for over 400,000 people, this organisation's customer service operation was struggling to cope with its inbound customer requirements.
Also Read This Use Case: RPA Case Study – Data Migration & Management
Due to restrictions in the 18-year-old system, processing cases often required the use of Excel spreadsheets containing complex business rules, so handling the volume of requests from customers such as policy holders and independent financial advisers – such as updating details, accessing beneficiary details or calculating lump sum payments – was extremely manual and complex with handling each case taking an average of over 20 minutes.
Robotic Process Automation Case Study Outcome
Virtual Workers provide automated execution of customer services activities, reducing average execution times from over 20 minutes to just 2 minutes. Actions can be initiated either by customer services agents or directly by customers or financial advisers in a simple web portal customised for each user type.
Also Read This RPA Case Study: RPA Use Case in IT And Infrastructure
Alongside process efficiency, the instances of human error have
been removed, improving accuracy – a vital factor in a regulated financial services environment. With 10x faster execution, customer experience is streamlined, and service staff are free to offer improved customer interaction. The organisation has estimated productivity improvements of circa £1.5M annually, and an ROI in less than two months.
Also Read This Use Case: Robotic Process Automation in Human Resources
RPA Use Case Outcome
REDUCTION – 12 FTEs
FASTER EXECUTION – 10x faster
PROJECTED SAVINGS – £1.5M annually
Download: RPA Use Cases PDF
RPA Tools Interview Questions
RPA Interview Questions
Blue Prism Interview Questions
Automation Anywhere Interview Questions
Want to learn Robotic Process Automation from industry experts?
Contact us.